'Guys In Their 40s Must Want To Punch Us' - Seamus Power On 'Crazy' Purses
Seamus Power believes the vast riches he is competing for every week have hit astronomical heights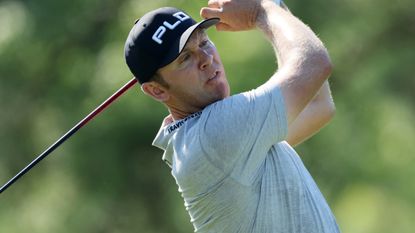 (Image credit: Getty Images)
Seamus Power is competing for $9m this week at the Abu Dhabi HSBC Championship and when asked if he still has to pinch himself about the vast sums of money on offer for the top professionals, he replied in typical fashion.
"Yeah, you do," said Power speaking to the media at Yas Links. "It's crazy now. My caddie and I were talking about this only a couple of days ago. Some of the figures going around, it's just astronomical some of these prize funds."
Next week at the Hero Dubai Desert Classic will also see a $9m prize pot as the two events form a Rolex Series double-header and the riches on offer just keep getting better as he travels across the pond to events next month on the PGA Tour.
The WM Phoenix Open and The Genesis Invitational are offering a ridiculous $20m due to their elevated status, but it hasn't been about the money for the Irishman.
"I'm one of those people that I love playing the game of golf," the 35-year-old added. "The fact that the prize money has gone up is great, but that's never why I was in it.
"That's always the worry when you see a huge dramatic spike, I know the word Shane used was sustainability. That's when you trust the guys in charge. Over here, you have Keith [Pelley] and Guy [Kinnings] and the PGA Tour you've got Jay [Monahan] and they know what they are doing.
"At the end of the day, we're only playing a game of golf. To be able to play for any of those figures - 2-3 million - that we are talking about, it's a dream and lucky. Guys in their late 40s and more must be looking at it and want to punch the lot of us. I hope guys realise that and just continue to remember that it's the long term."
Power has won twice on the PGA Tour in the previous two seasons although he has yet to claim a victory on the DP World Tour and he will be hoping to start off 2023 with a bang.
Ross Kilvington is a freelance writer from Scotland who has had his work published by acclaimed publications such as Nutmeg alongside popular online blogs including the Gentleman Ultra, North Section and Engrossed in Football. Ross holds a passionate interest in golf and tries to play as often as possible, although having two daughters under the age of four means his quest to break 80 will have to wait a little bit longer. He writes about golf in his spare time, most recently having an article published in the Golf Memories anthology Mind the Links, which was released in July with all proceeds going towards Alzheimer charities. With a handicap that floats between 13-14, highlights are few and far between on the golf course, with an eagle on the par 4 16th at Kinghorn one that stands out (it doesn't matter that it was only 290 yards!).